2 July 2023
Color Run
Friends, colors, laughter and, of course, running. These emotions are so long-awaited and vivid. You start and you know that every kilometer will be brighter. Don't stress abouut running it is all about joy today.
Красочный забег перенесён с 25 июня. Новая дата — 2 июля.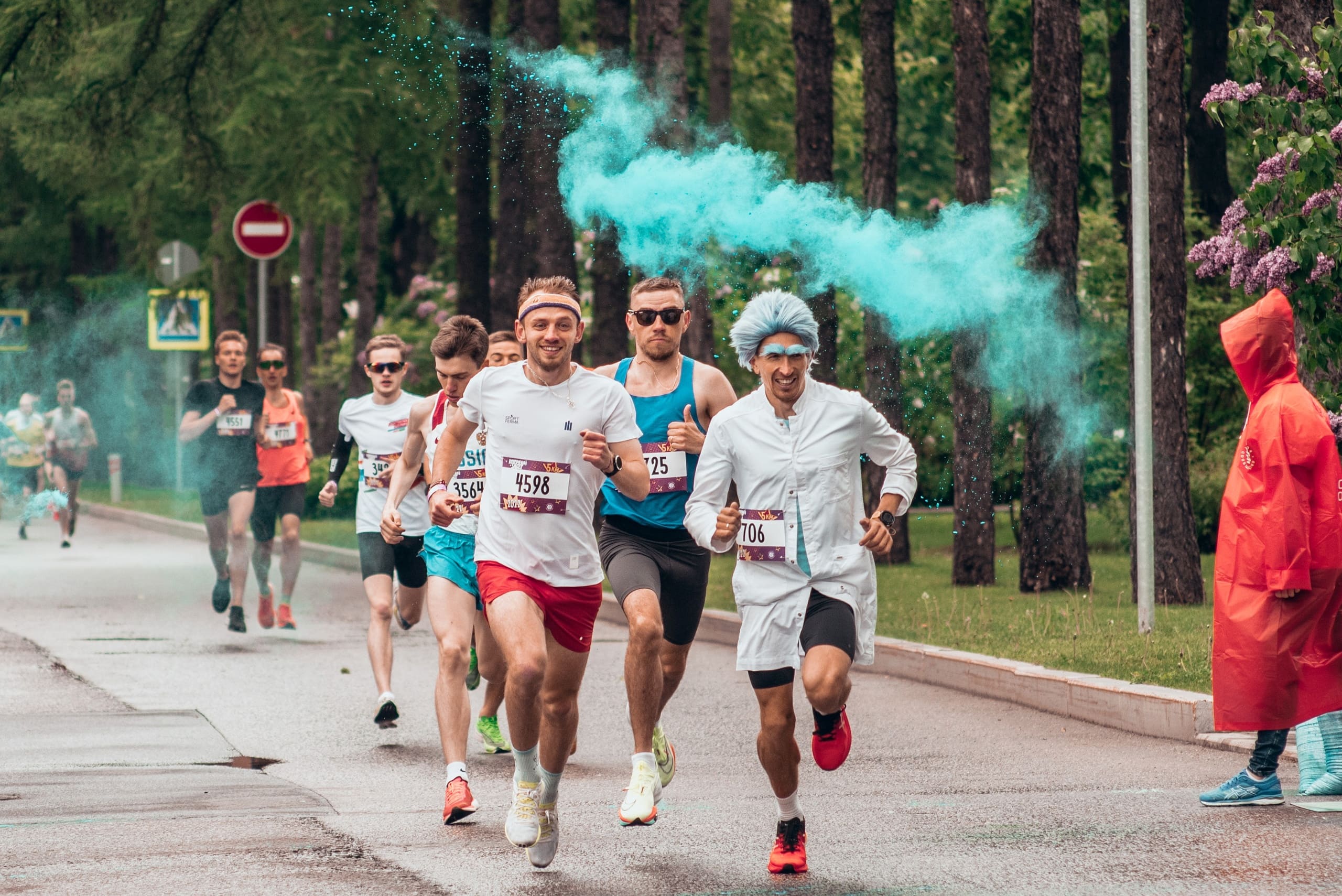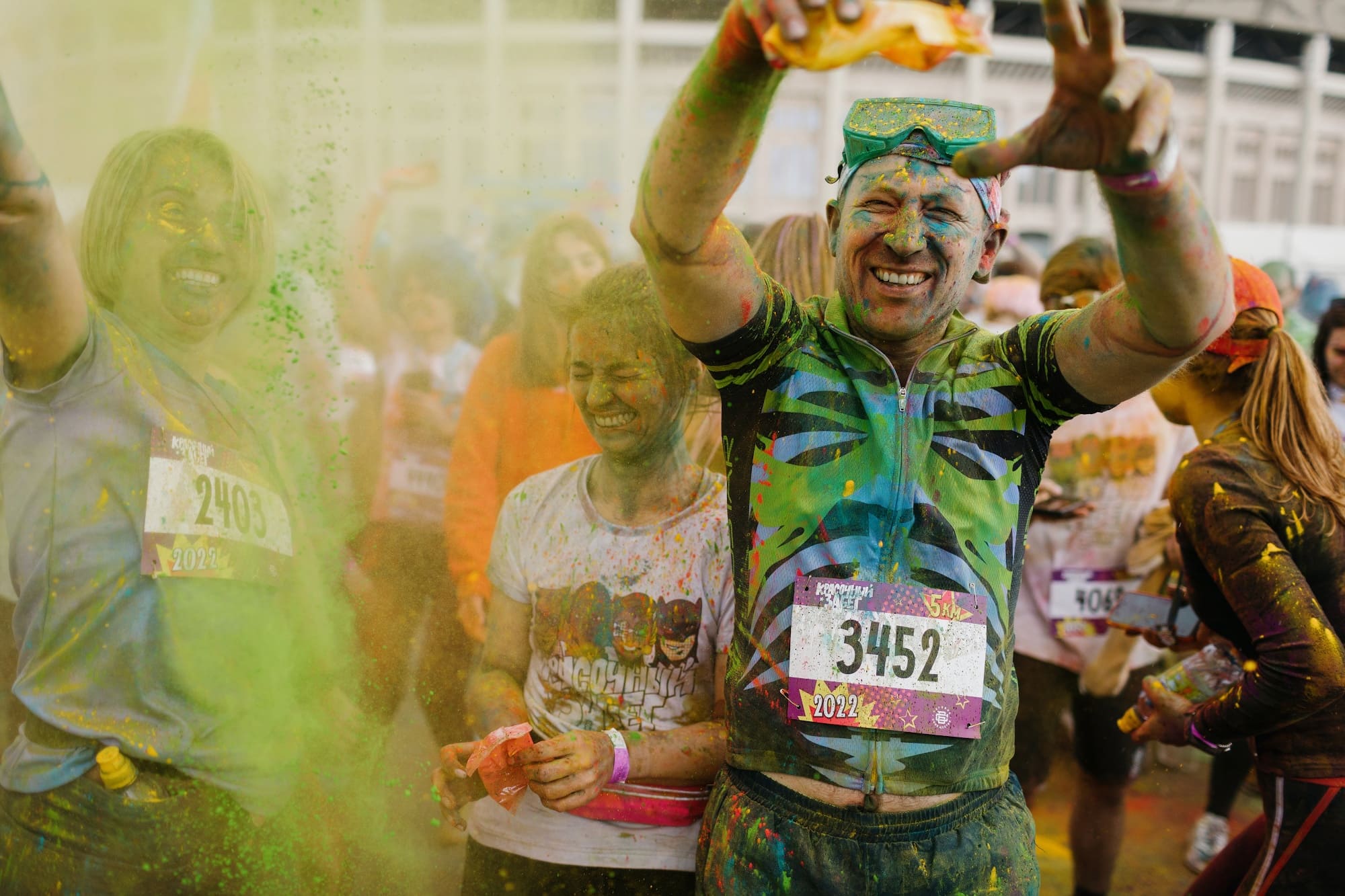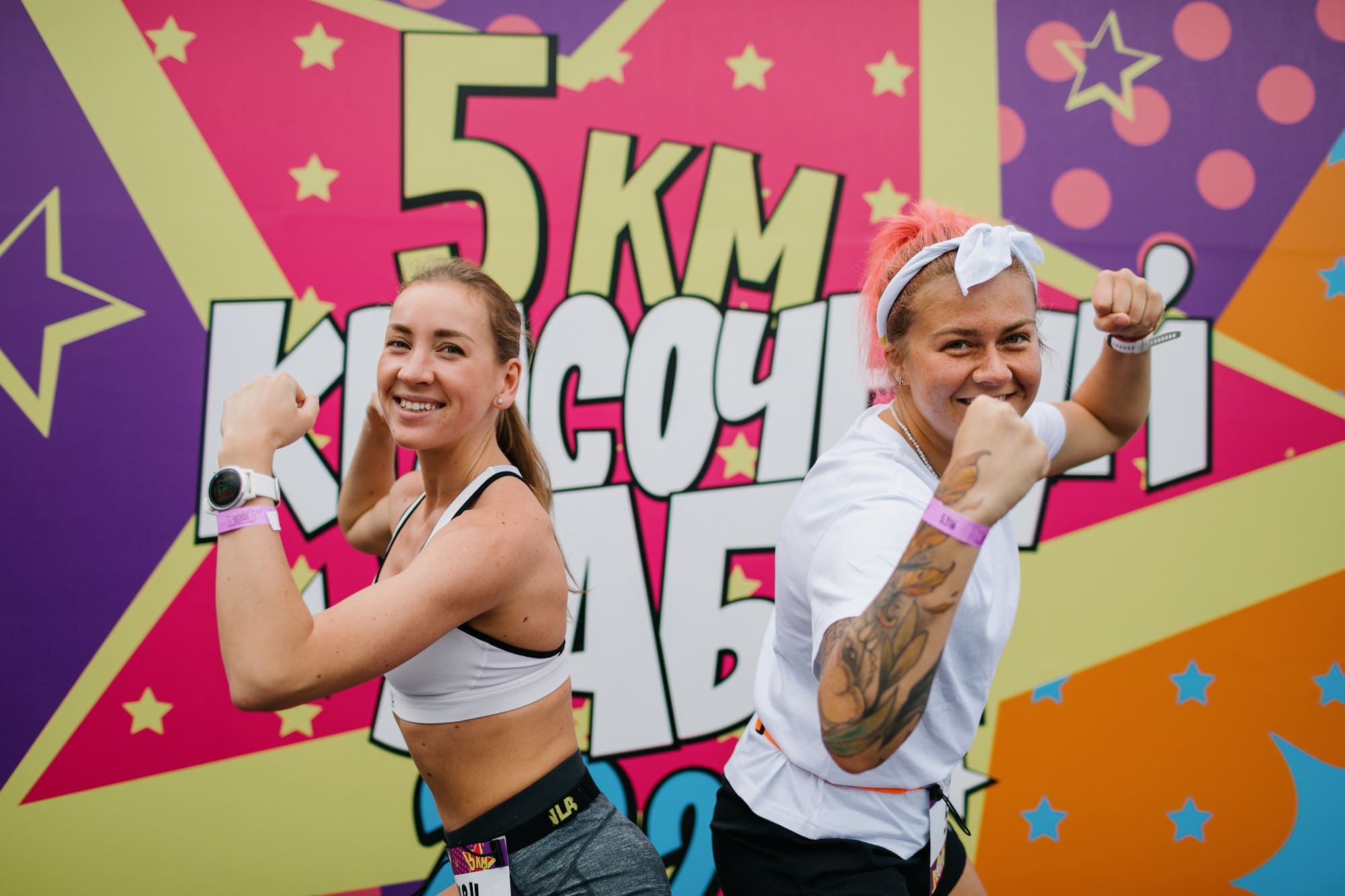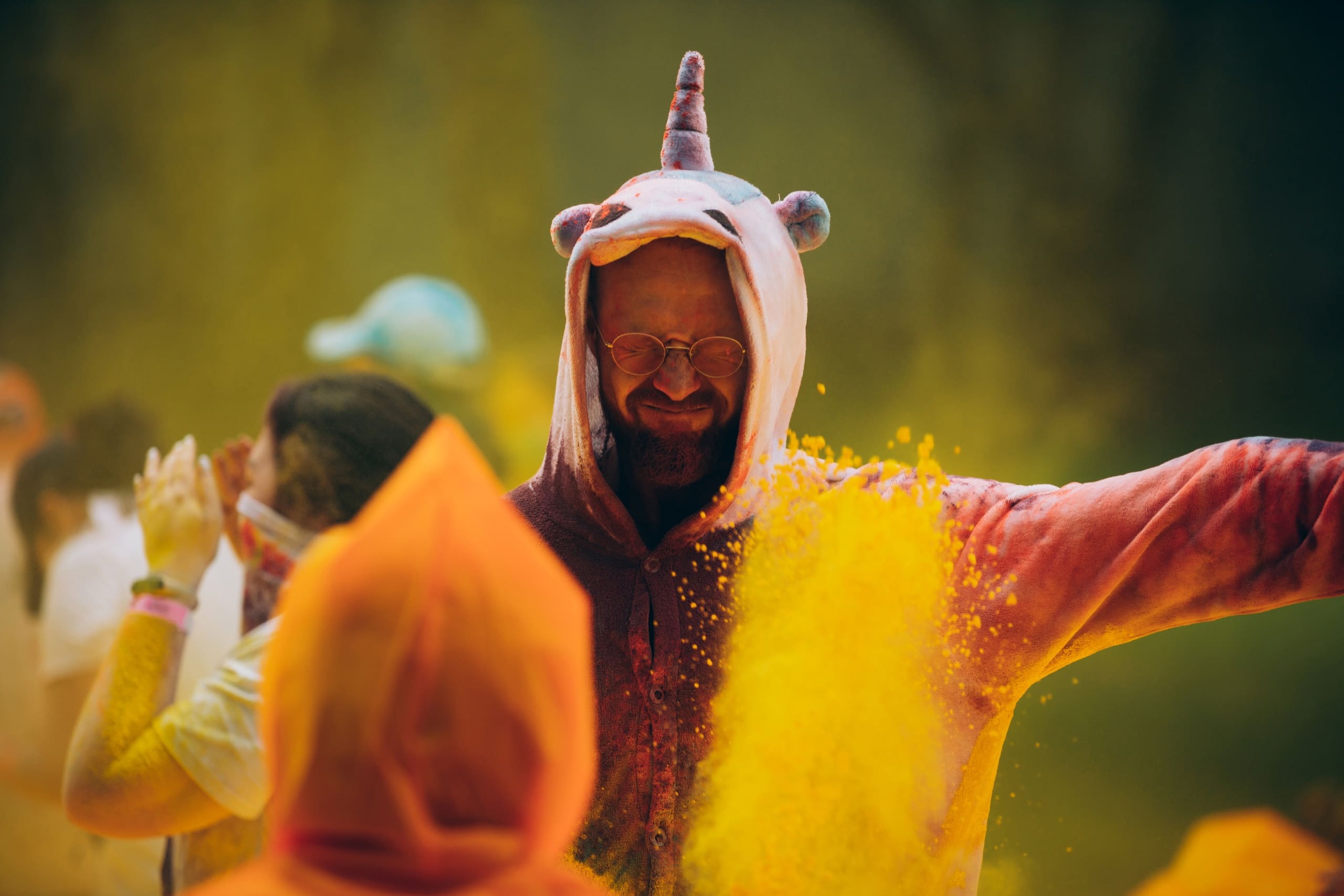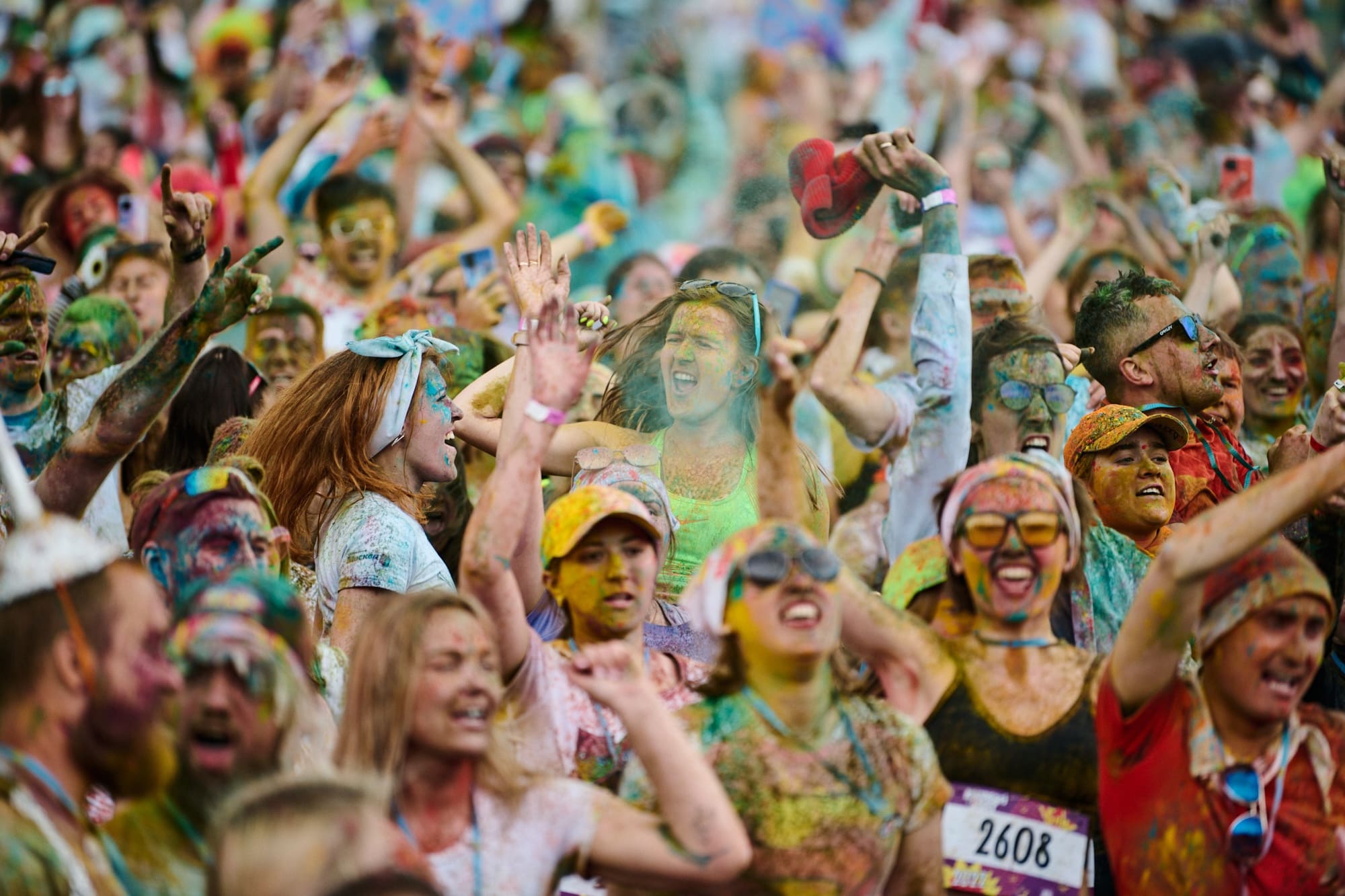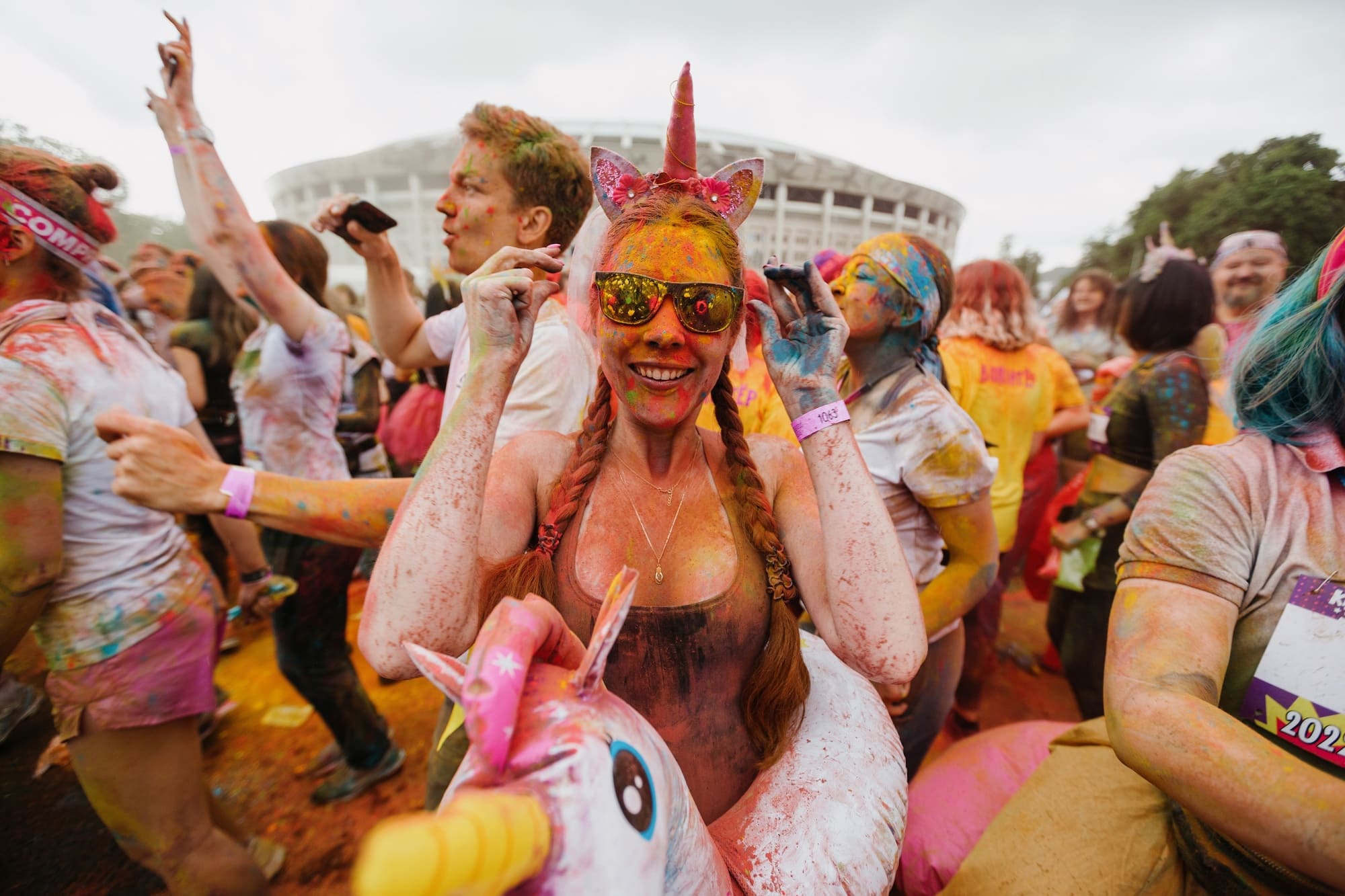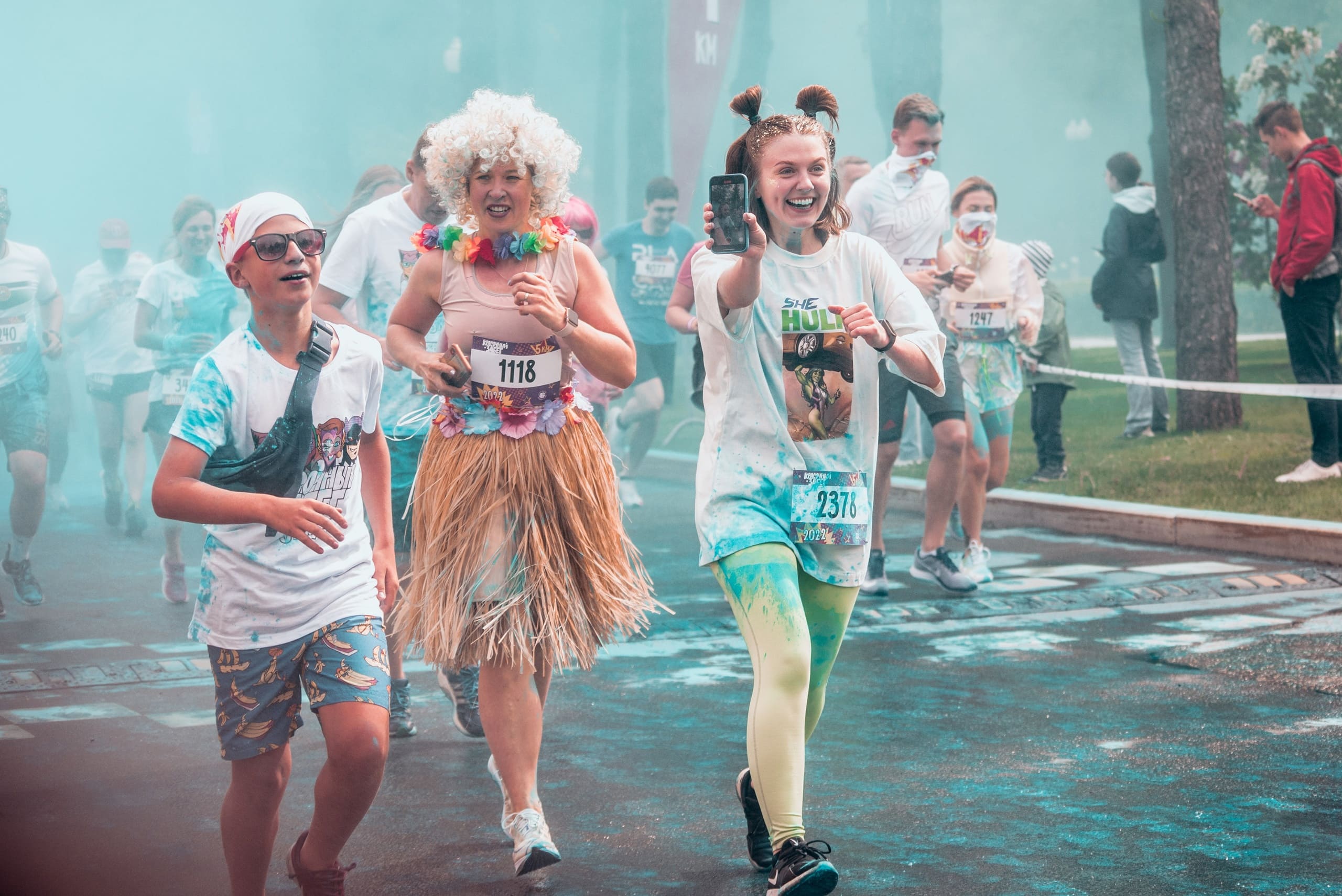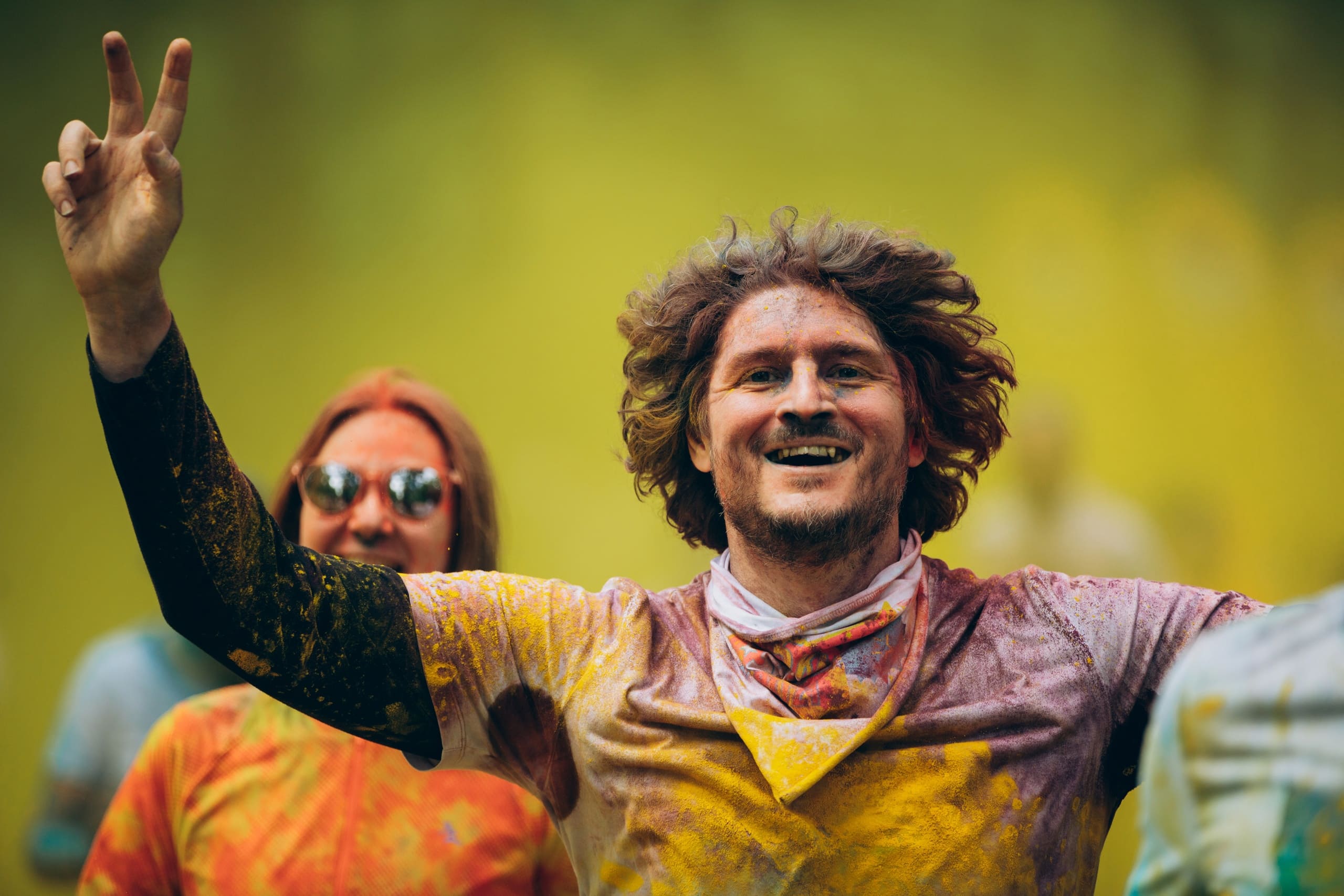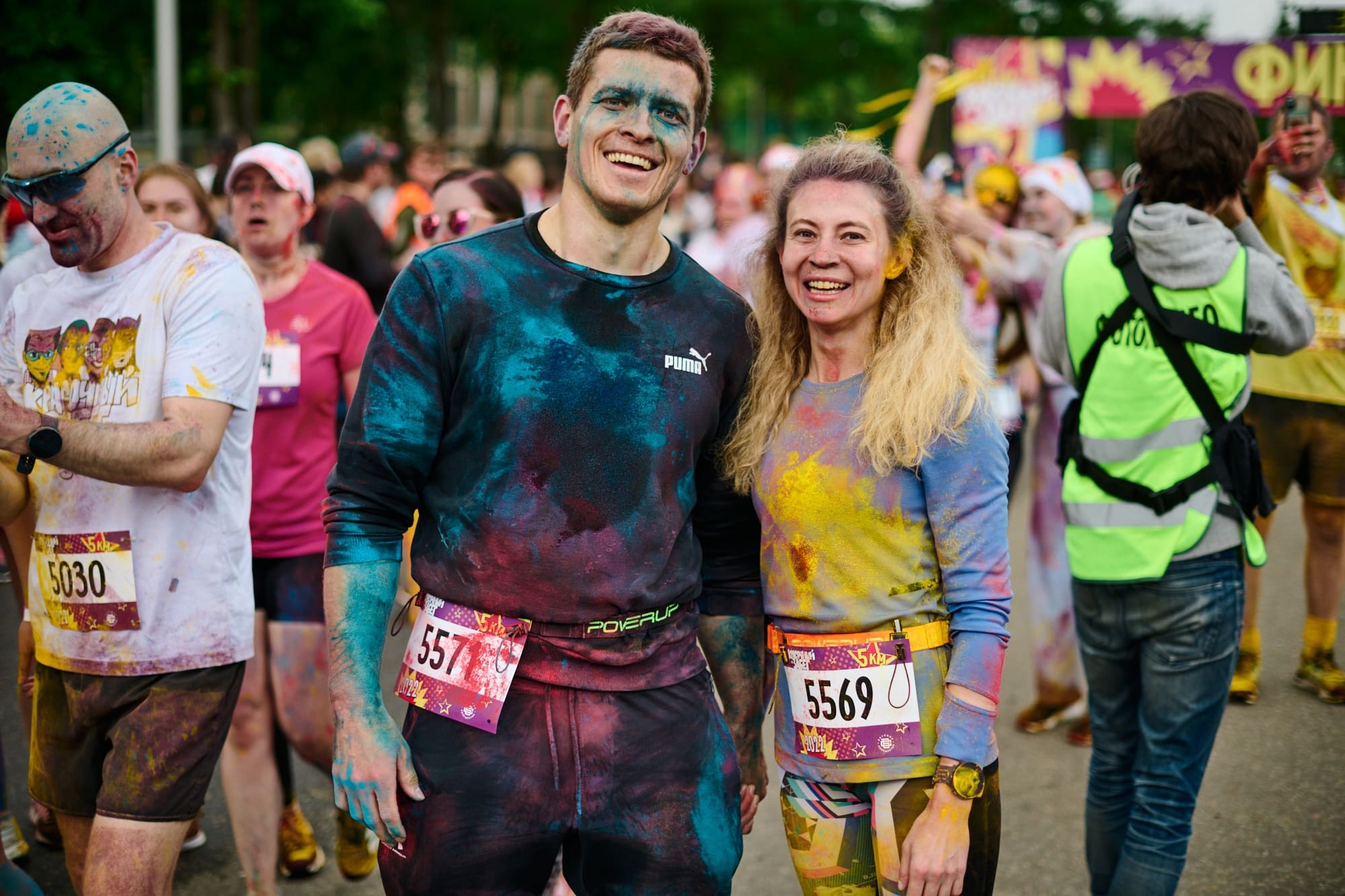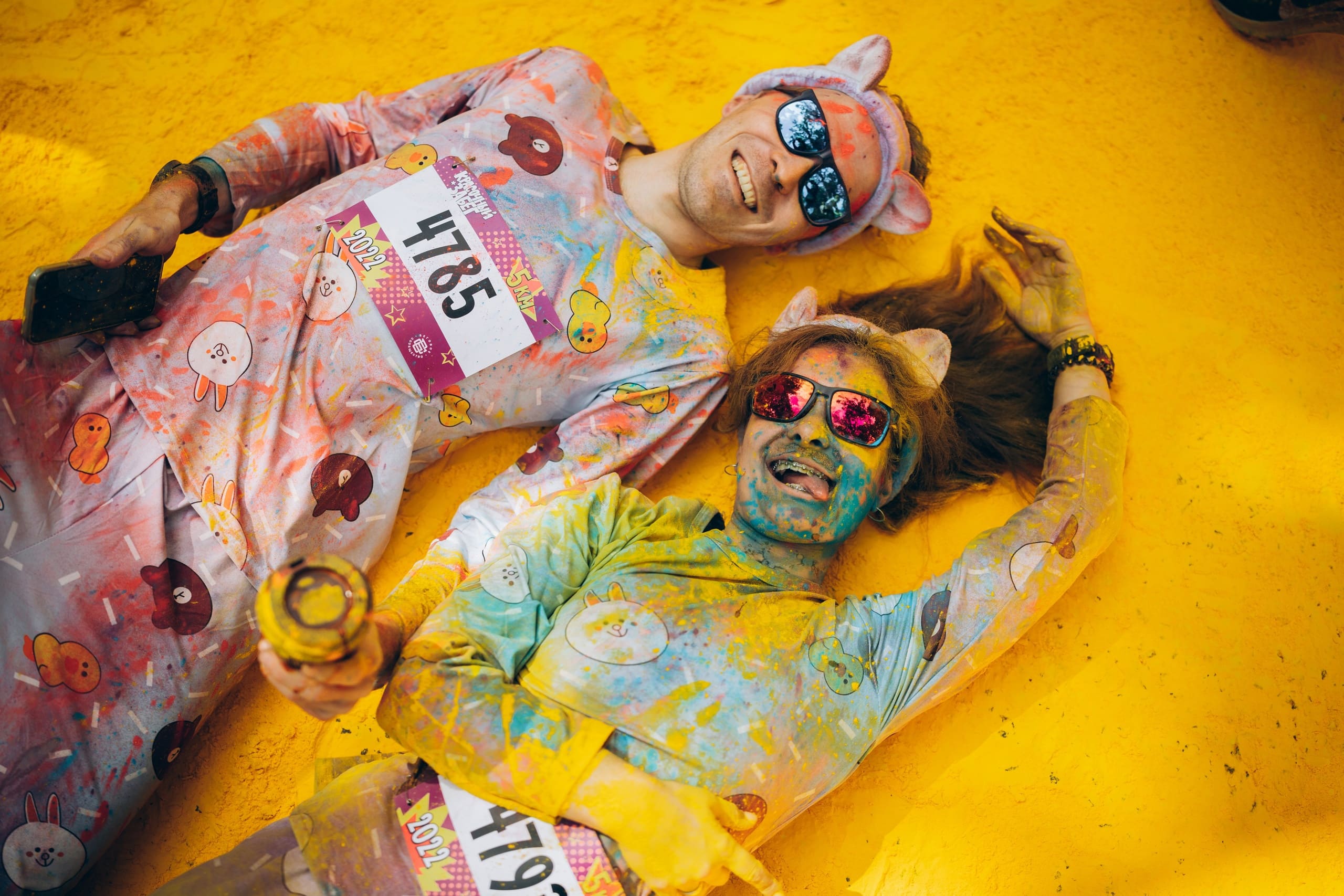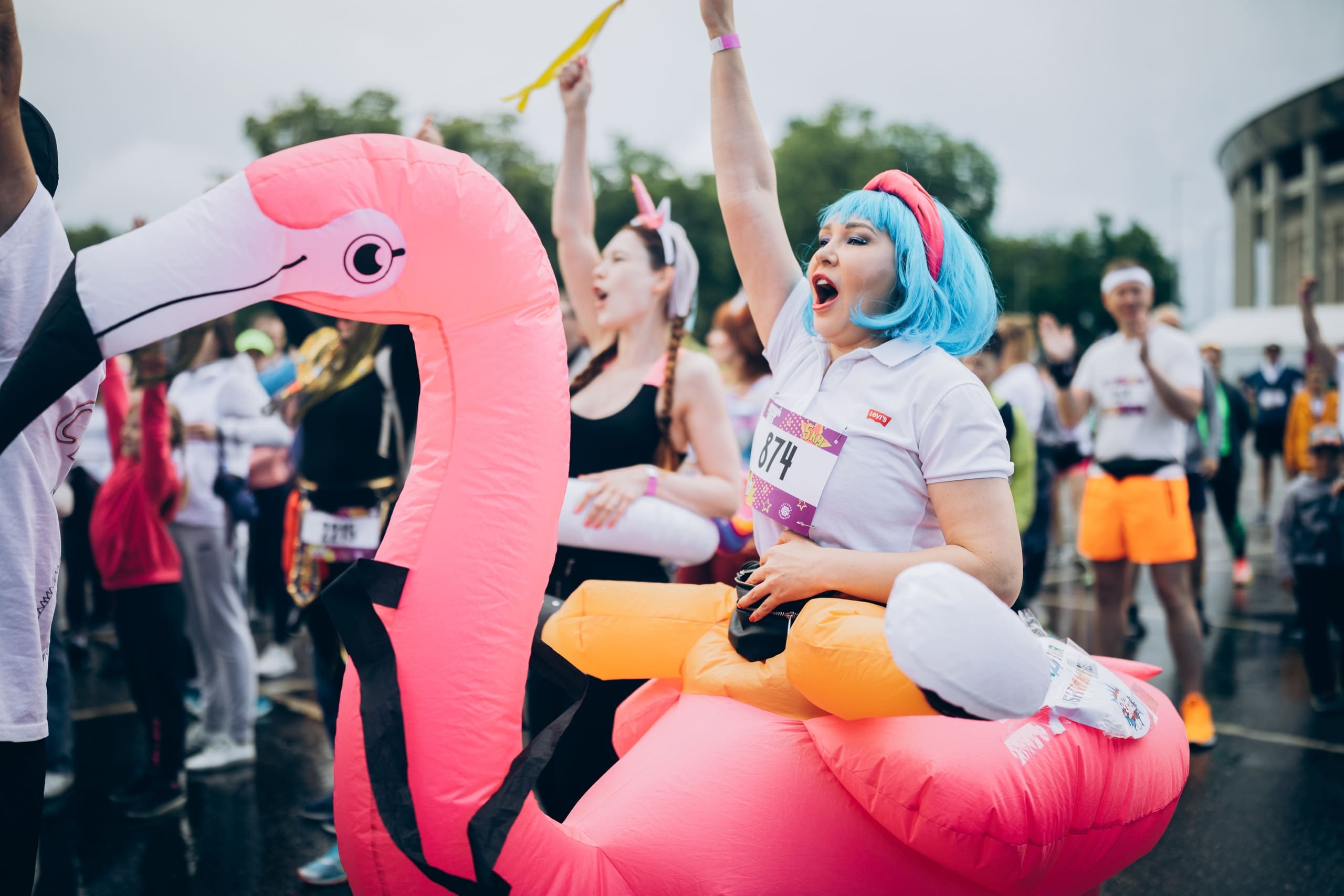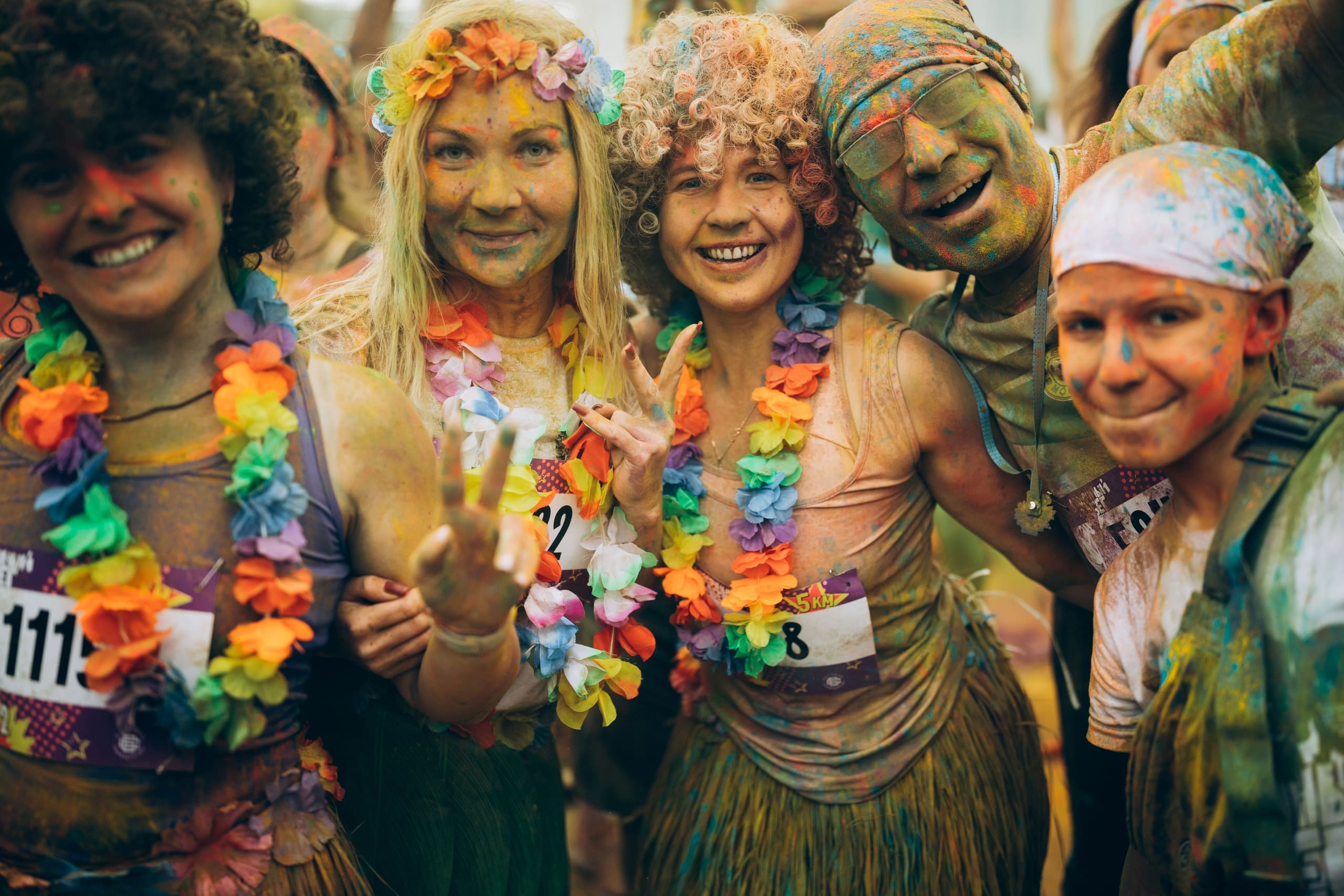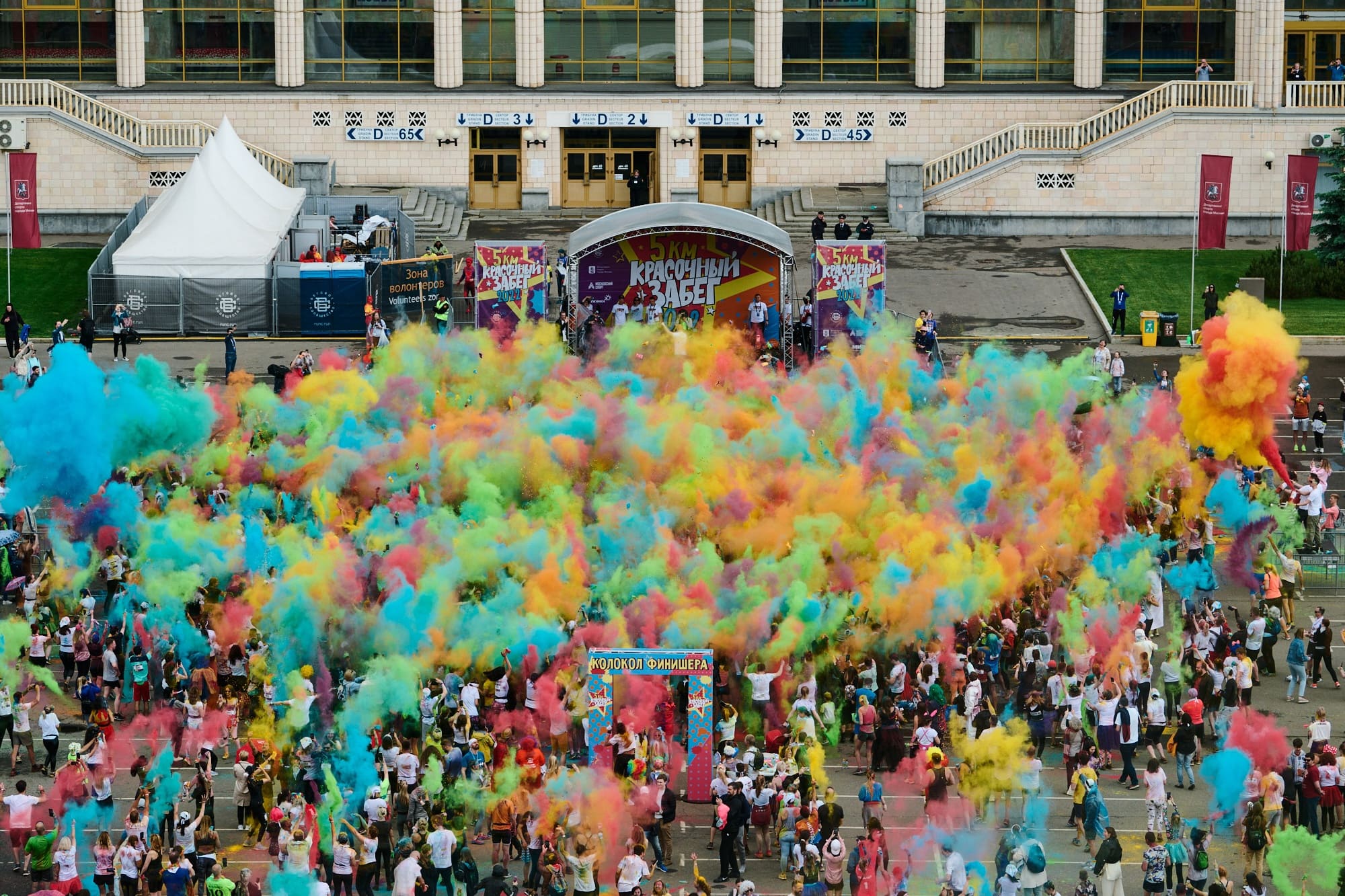 Where to Cheer
If you've ever run races, you know how crowd support can immensely boost runners' spirits. Please don't be shy to encourage passing runners even if you don't know them.
Note: there are some extra security measures introduced for both runners and spectators. Personal belongings may be searched and some roads access may be restricted. Thanks for understanding.
At the Color Run spectators will have access to the race start and finish areas on race day. Spectators will be able to escort runners to the start waves and greet them near the finish line.
Register to Volunteer
If you want to join our volunteer team, reach us by email volunteer@runc.run.
Фонд «Искорки Добра»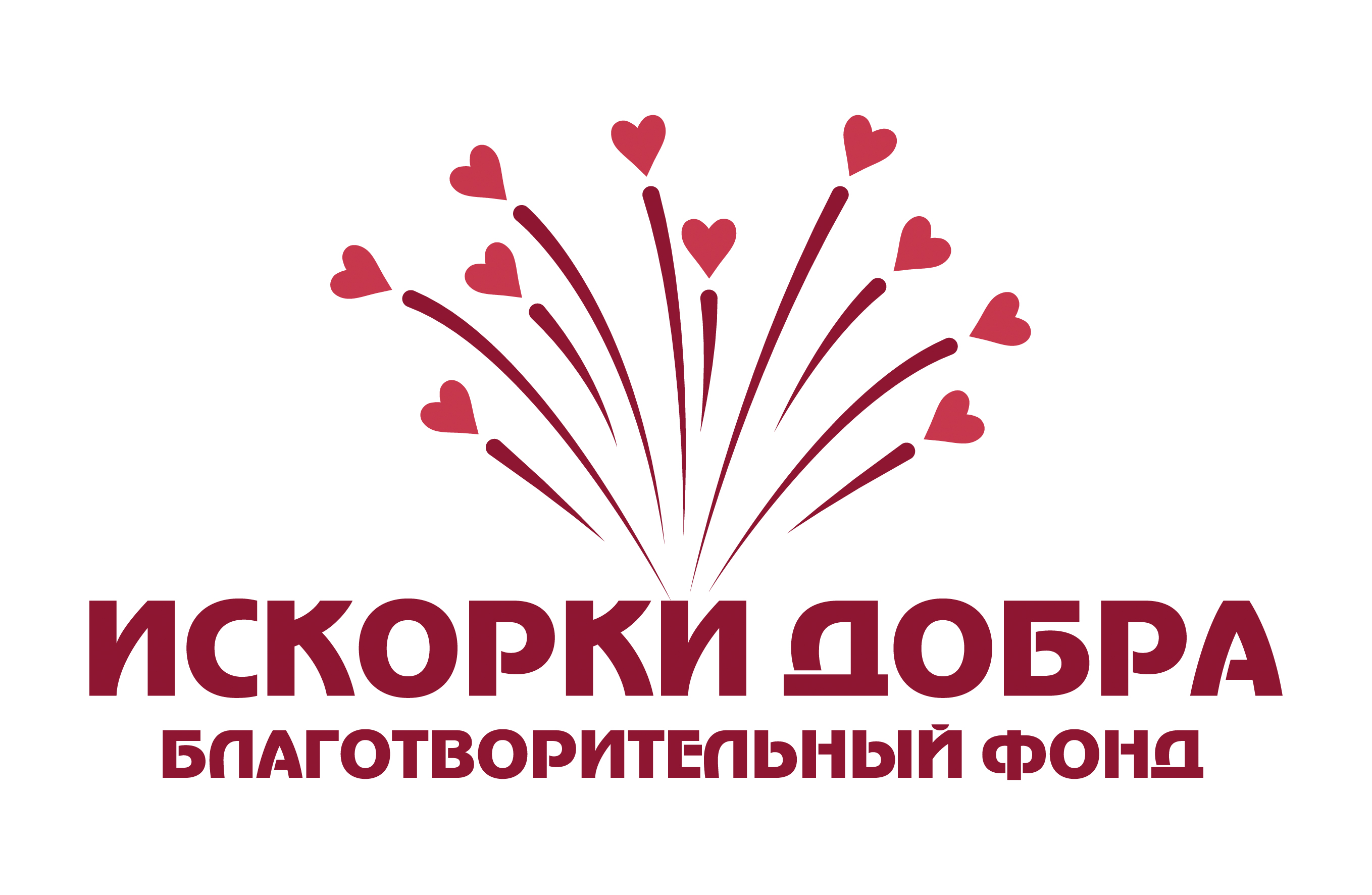 Благотворительный фонд «Искорки Добра» выступает благотворительным партнёром Красочного забега и ряда других стартов Бегового сообщества в Москве. Регистрируясь на забеги, вы можете сделать добровольное пожертвование и помочь подопечным фонда.
Уже почти 8 лет фонд «Искорки Добра» оказывает помощь детям и взрослым с онкологическими и гематологическими заболеваниями. Сделайте пожертвование при регистрации на забег или на сайте фонда «Искорки Добра». Не бывает маленьких пожертвований — значима любая помощь.